http://www.arrl.org/field-day
Like last year we will be convening at Danny Scheetz tower in LaPorte for Field day, more details to come soon but here is the initial invite. Feel free to bring a tent and camp out!!
3354 W Schultz Rd, La Porte, IN 46350-8497, United States
Our local Facebook event https://www.facebook.com/events/118355726857039
New to Amateur Radio?
What is Ham Radio | Get Your License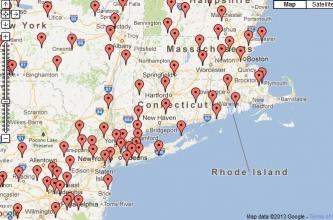 Field Day Locator!Looking for a Field Day site near you? Want to promote your club's Field Day efforts? Use the Field Day Locator to do both!Learn More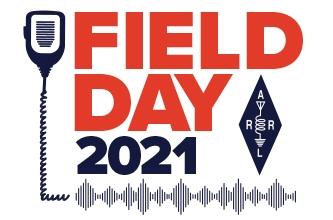 ARRL Field DayARRL Field Day is the most popular on-the-air event held annually in the US and Canada. On the fourth weekend of June, more than 35,000 radio amateurs gather with their clubs, groups or simply with friends to operate from remote locations.
The objective is to contact as many stations as possible on the 160, 80, 40, 20,15 and 10 Meter HF bands, as well as all bands 50 MHz and above, and to learn to operate in abnormal situations in less than optimal conditions.
Field Day is open to all amateurs in the areas covered by the ARRL/RAC Field Organizations and countries within IARU Region 2. DX stations residing in other regions may be contacted for credit, but are not eligible to submit entries.
Each claimed contact must include contemporaneous direct initiation by the operator on both sides of the contact. Initiation of a contact may be either locally or by remote.
2021 ARRL Field Day is June 26-27
Rules & Resources | Facebook Group | Field Day T-shirts & Gear | Join ARRL

ARRL Field Day is always held on the 4th full weekend in June.
2021 Field Day results will appear in December QST.
---
Follow 2021 Field Day preparations with the news and stories below (more stories will be added every few weeks, so check back):
ARRL to Extend Field Day Rule Waivers from 2020, Add Class D and E Power Limit – 10 Feb 2021
New to Field Day? START HERE!
Field Day is ham radio's open house. Every June, more than 40,000 hams throughout North America set up temporary transmitting stations in public places to demonstrate ham radio's science, skill and service to our communities and our nation. It combines public service, emergency preparedness, community outreach, and technical skills all in a single event. Field Day has been an annual event since 1933, and remains the most popular event in ham radio.

"What Is Field Day" (Printable PDF Flier)

Get ready for 2021 ARRL Field Day (YouTube video), created by J. Mitch Hopper, K9ZXO, QSL Manager — Sangamon Valley Radio Club. See also a version with Spanish-language subtitles.

We welcome the public to come learn more about ham radio! Use our Field Day Locator to search for a Field Day site near you.
Want to see what Field Day is all about? Watch our 2019 Field Day Public Service Announcement or view what several groups uploaded to Youtube from their 2018 Field Day activities. You can also listen to/download our 30 sec. radio announcement for 2019 Field Day (mp3).
Field Day on Social Media!